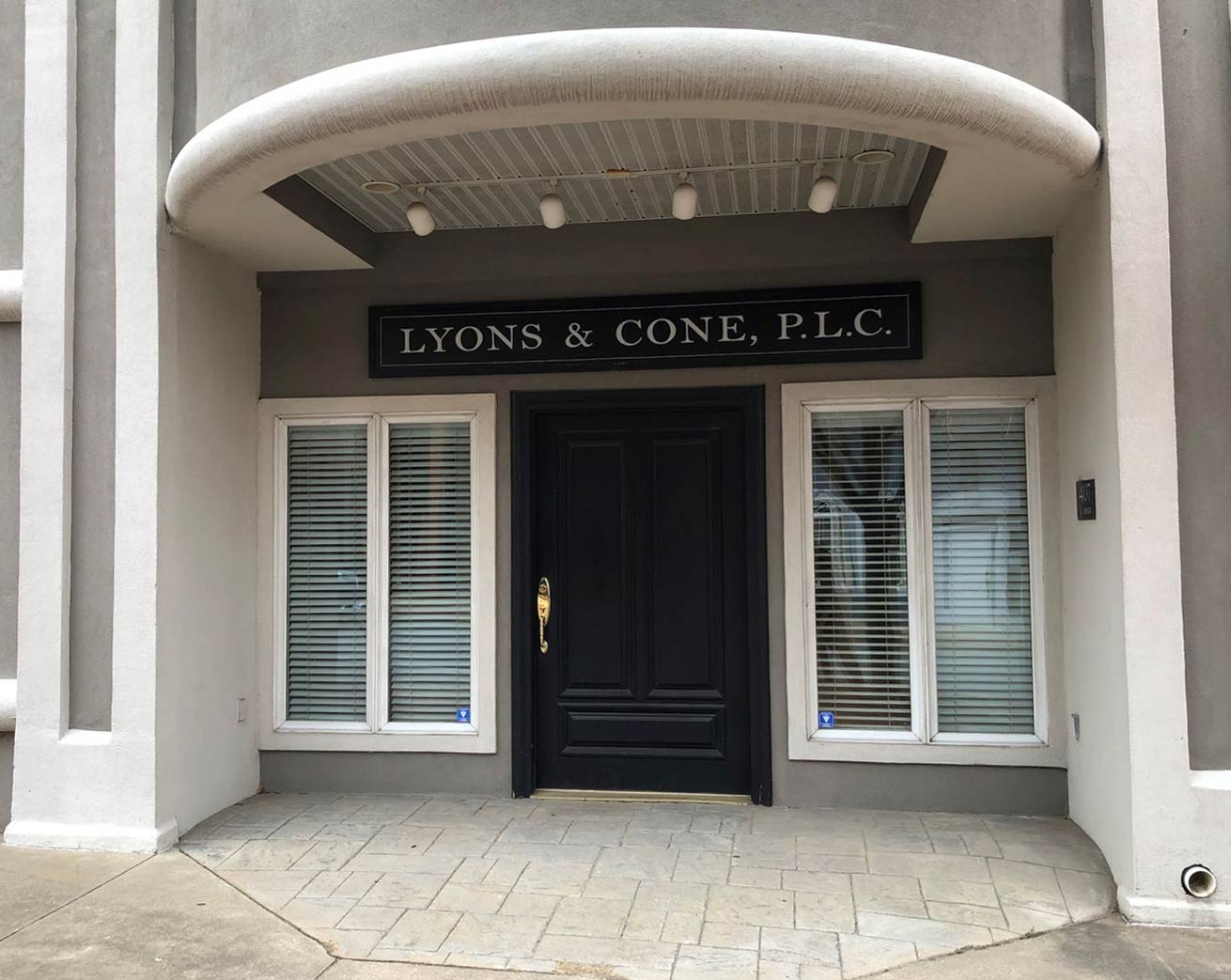 Lyons & Cone PLC is a Jonesboro-based law firm serving the State of Arkansas as well as Missouri. Our practice includes medical malpractice, truck wreck and other significant plaintiffs personal injury, commercial and other civil litigation, agricultural law, banking law, utility law, construction litigation, environmental law, real estate law, estate planning, estate administration and liquor license law and litigation.
Jim Lyons founded the firm in 1979, after spending two years in New York with a CPA performing tax and business management work. However, Jim's primary focus is and has been for a number of years on litigation, bother personal injury and business.
Mike Cone joined the firm in 1992, and practices primarily in transactional matters which includes the following practice areas: agricultural, environmental, business formation, real estate, estate planning and estate administration. He holds a Masters of Law (LLM) in Agricultural Law.
Dalton Huerkamp joined the firm in 2021 and focuses his practice on a variety of commercial and business law matters. He also practices in plaintiff's personal injury, real estate, and general litigation.